ACTIVITIES (What you can do)

The incomparable location of this Tourist Lodge, makes of him the ideal place for all that that wishes to enjoy mountain and the enchantments of the landscape.
In the lodge will be information to make cultural routes or of the nature:
-By mounts where are the herds of horses in freedom.
- Route Muíños de "Vesacarballa"
- Route BTT (Bicicleta Todo Terreo) "Festa do Salmón e da Rapa das Bestas"
The first route does a route put valley of the Ulla and his tributaries. A Rapa of the Beasts see celebrating since the year 2002. This route celebrates the final of the month of June in the Road.


| | |
| --- | --- |
| | Lodge |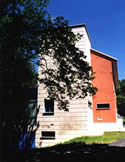 These routes you will be able to enjoy them on foot.
Lodge
CAMPING:
In these facilities also scholastic or municipal campings of diverse duration and didactic contents, educative and recreational are organized:
-Active camping: with activities like shot with arc, bicycle all tereno, senderismo, techniques of direction, equestrian techniques, etc.
-Ecological camping: recycling, knowledge of the flora and fauna, crafts, environment, metereología, taken care of animals, etc.
-Cultural camping: knowledge of the ethnography and popular culture, bread millings, elaboration, visits to castles and monasteries, etc.
PICADERO (house of horses):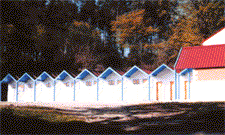 In the facilities of the picadero one has ample boxes individual and annexed facilities like warehouse, infirmary, barn, skillful, etc.